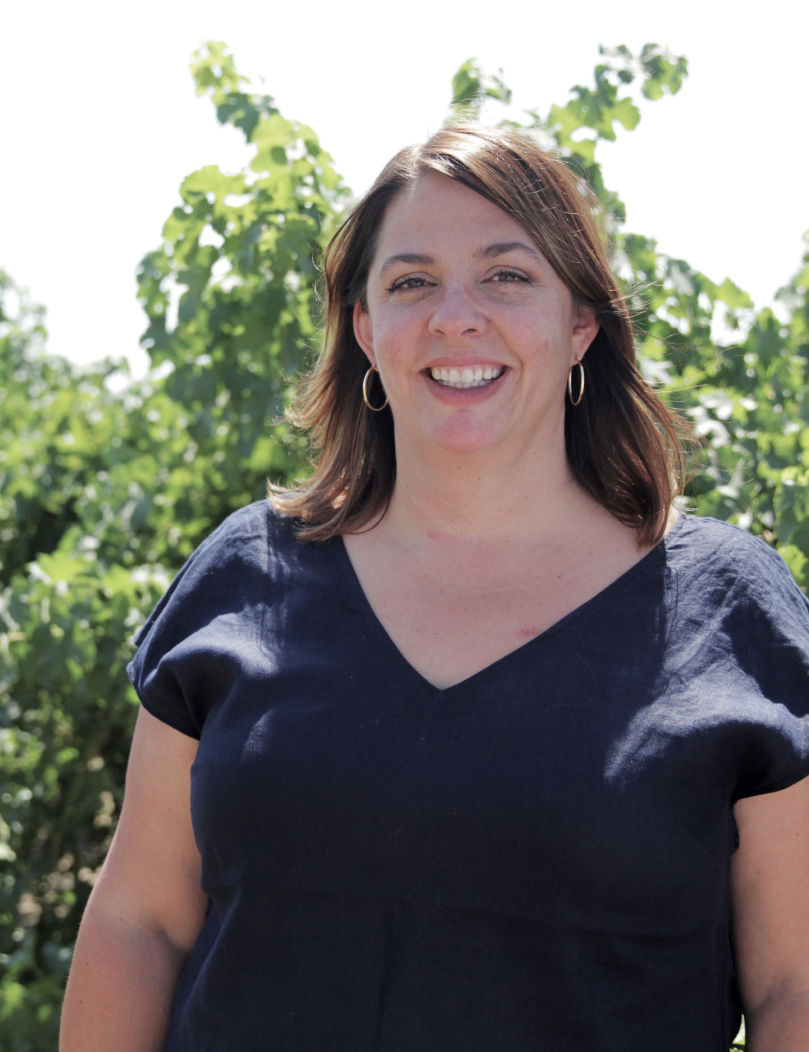 Katie
NELSON
WINEMAKER
Katie Nelson has led the vision for H3 Wines since 2018 and has more than 20 years of experience in winemaking. Along with her experience of crafting quality wines, Katie partners with family farm vineyards ensuring the best of the Horse Heaven Hills is showcased with each wine. Alongside Katie's dedication to unparalleled quality, she brings an unrivaled passion and a "don't take yourself too seriously" mentality. Her vision and passion are what makes H3 wines approachable, balanced and perfect for any occasion.
HOW DID YOU GET INTO WINE?
My interest in wine started at a young age while on family trips to wineries in Napa and Sonoma. While my parents spent time in the tasting rooms, I explored the vineyards, walking between the vines looking for the "perfect grape." Later, as a business major at California's Sonoma State University, I decided to sign up for an Enology class on a whim and became hooked!
WHAT'S YOUR MOTTO FOR WINEMAKING?
I have a lot of fun making wine, and I think that shows in our wines. I focus on balance, for every wine we make.  Great wines are always exciting wines.
TELL US ABOUT BEING A FEMALE LEADER IN THE WINE INDUSTRY?
Early in my career, it was a little tougher. I was finding my confidence and there weren't as many women winemakers around for support. I did have some wonderful role models, as well as male champions. Now there are many of us, we have a great network and support system, and we make sure to share each other's winemaking acclaim. I think women winemakers have incredible palates, and create elegant balanced wines. I love working in wine and mentoring the next generation of women winemakers from Washington.
WHAT IS YOUR FAVORITE THING ABOUT THE HORSE HEAVEN HILLS AVA AND WHY?
I love the vibrant, expressive fruit from the Horse Heaven Hills. It shows such intensity. All the wines show great minerality, as well, which make them so interesting. The tannins in the red are so silky and refined, which make them approachable.  
BIGGEST MISCONCEPTION ABOUT WINEMAKERS?
That we only drink wine! I drink a lot of different beverages and can be very picky about what I drink including coffee. I am always blending coffee, gins and wines!
WHAT'S YOUR GO TO VARIETAL AT YOUR HOUSE AND WHY?
This is hard. It's like picking my favorite child!  I often grab Rosé, because it is always fun and never too serious. It pairs well with so many dishes. Cabernet is always great. Sauvignon Blanc is probably one of my favorite varietals.
CREATE AN UNEXPECTED, FUN PAIRING FOR EACH OF THE H3 WINES?
H3 Red Blend and smoked pulled pork sandwiches.
H3 Cabernet Sauvignon and flank steak, parmesan and arugula salad with balsamic vinaigrette and black pepper.
H3 Merlot and chicken with prunes and capers.
H3 Sauvignon Blanc and pizza with lemon, prosciutto, green olives.
H3 Rosé and pear and bacon pizza.