Family
FARMERS
At H3 Wines, we strive for unparalleled quality, which is why our partnerships with growers and family farmers are so important. With 90% of our fruit sourced from these local farms, our winemakers work hand-in-hand with these families to produce the highest-quality fruit possible to give you the best taste of the Horse Heaven Hills. It's our recipe for success.
"My inspiration comes from working hand in hand with our family farmers from the vine to the bottle" - Katie Nelson, Winemaker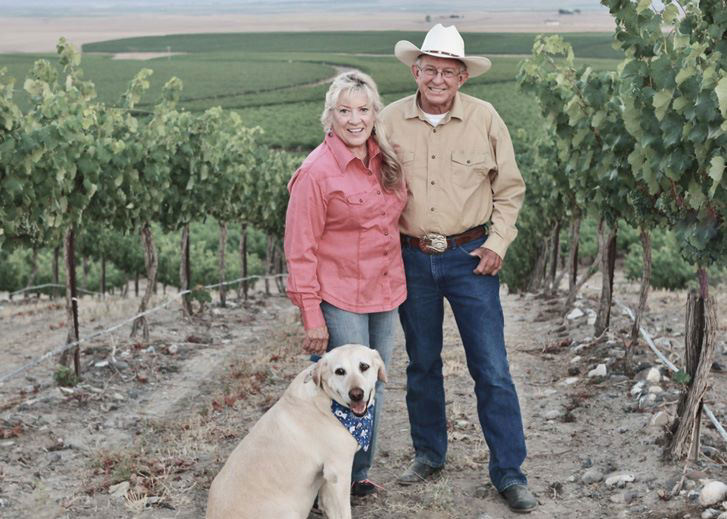 Mike and Wife Marti, Coyote Canyon Vineyards
Austin Sharp Vineyards
Named after their Great Grandfather, Austin Sharp Vineyards has been in operations since 2009 but their family has been farming since the early 1940s. Shifting away from cattle farming, Calvin Mercer took over management of the vineyards when it was a mere 75 acres. Today, Calvin and his family currently operate 500 acres and have vineyards that supply fruit for several H3 varietals. However, Calvin states that their biggest accomplishment is raising their two boys, Chet and Levi.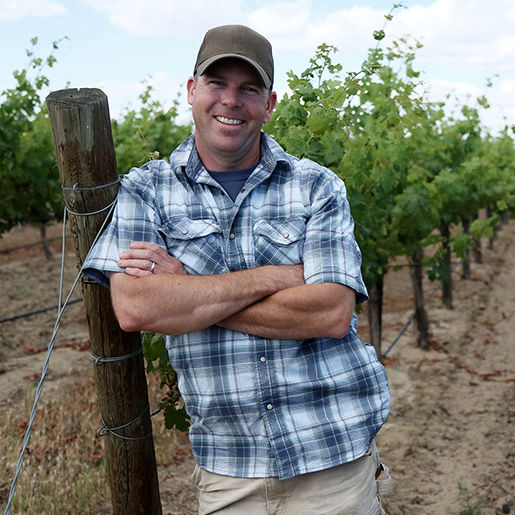 Mercer Vineyards
As a fourth-generation farming family in Washington State, Rob Mercer and his family have seen a lot of changes and increased complexity over the years. They continue to maintain the belief that wine provides an opportunity to show off their farm's distinct differences. Playing an important role in creating wines that improve the food and discussion at the dinner table is their approach to sharing their unique story.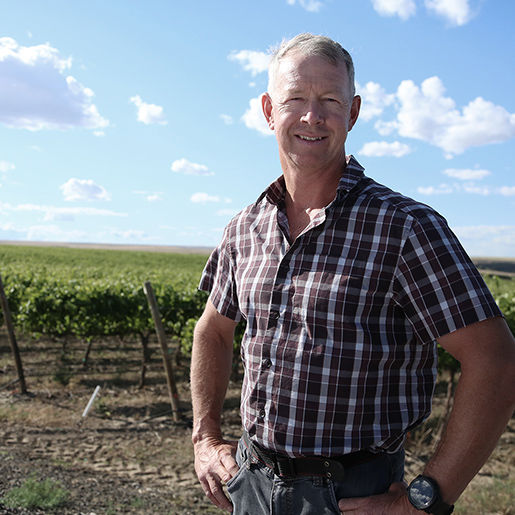 Coyote Canyon Vineyards
With 80 years of farming in the Horse Heaven Hills, the Andrews family has always seen Coyote Canyon Vineyards as an heirloom to be carefully tended so that it can be handed off to the next generation. Currently, father and son, Mike and Jeff live by that belief and see their role as stewards of the lands and the vines. To date, wines produced from their fruit earned more than 300 gold and double gold medals in wine competitions throughout the country.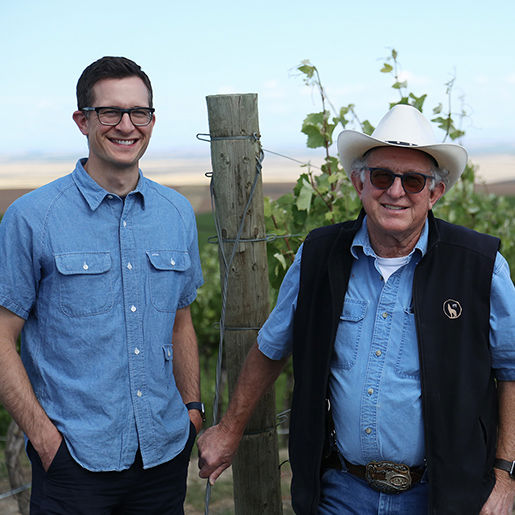 McKinley Springs Vineyards
Rob Andrews' family has been growing grapes in the Horse Heaven Hills since 1979, but his family has been in the farming business since 1946. Now in their fourth generation, Rob says they have learned how to grow high quality grapes by watching, learning and constantly reacting to the vines needs. Their grapes have received many 90-point scores from renowned wine critics and they were also named the 2011 Grower of the Year by the Washington Association of Wine Grape Growers.